"Delivering the promise of tomorrow with today's innovative solutions through education, communication, and a sincere commitment to excellence!"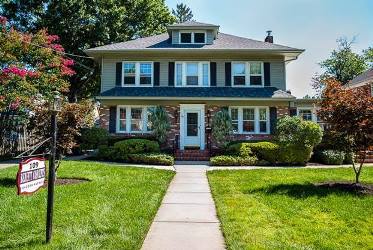 Benefit Concepts, located in historic downtown Haddonfield, NJ, is an employee benefit and financial services firm offering pension solutions, group benefits, and individual wealth management for business owners and individuals.
The firm's owner and founder, Daniel Boychuck, has focused in these areas of business since 1983. Today, he and his team leverage their experience to help clients maximize their benefits and meet their financial goals.
At Benefit Concepts, we assist individuals and businesses in realizing their goals, offering guidance and support to clients--each with unique financial needs. We provide corporate qualified retirement plan design and support, full-service group employee benefits, and individual wealth creation and preservation strategies to meet the needs of business owners and individuals.
By embracing a team approach, we ensure a wide breadth of experience is delivered, based on each client's individual needs. We believe that a benefit plan and investments are only as good as the knowledge our clients have about them.
Benefit Concepts was founded on the ideal that benefits and financial strategies, while important, need not be an all-consuming task for business owners and individuals. By taking this pressure off our clients, we give them more time to focus on what they do best. Our goal is to serve our clients as a dedicated team of advocates in a field where details reign supreme.
Of course, we understand how important it is for our clients to provide for the people they care about as well as those who rely on them. That is why we encourage our clients to integrate existing relationships with trustees, attorneys, accountants, and other professionals to ensure we take a comprehensive approach when creating financial solutions.
"Benefit Concepts Offering Individual and Corporate Solutions"